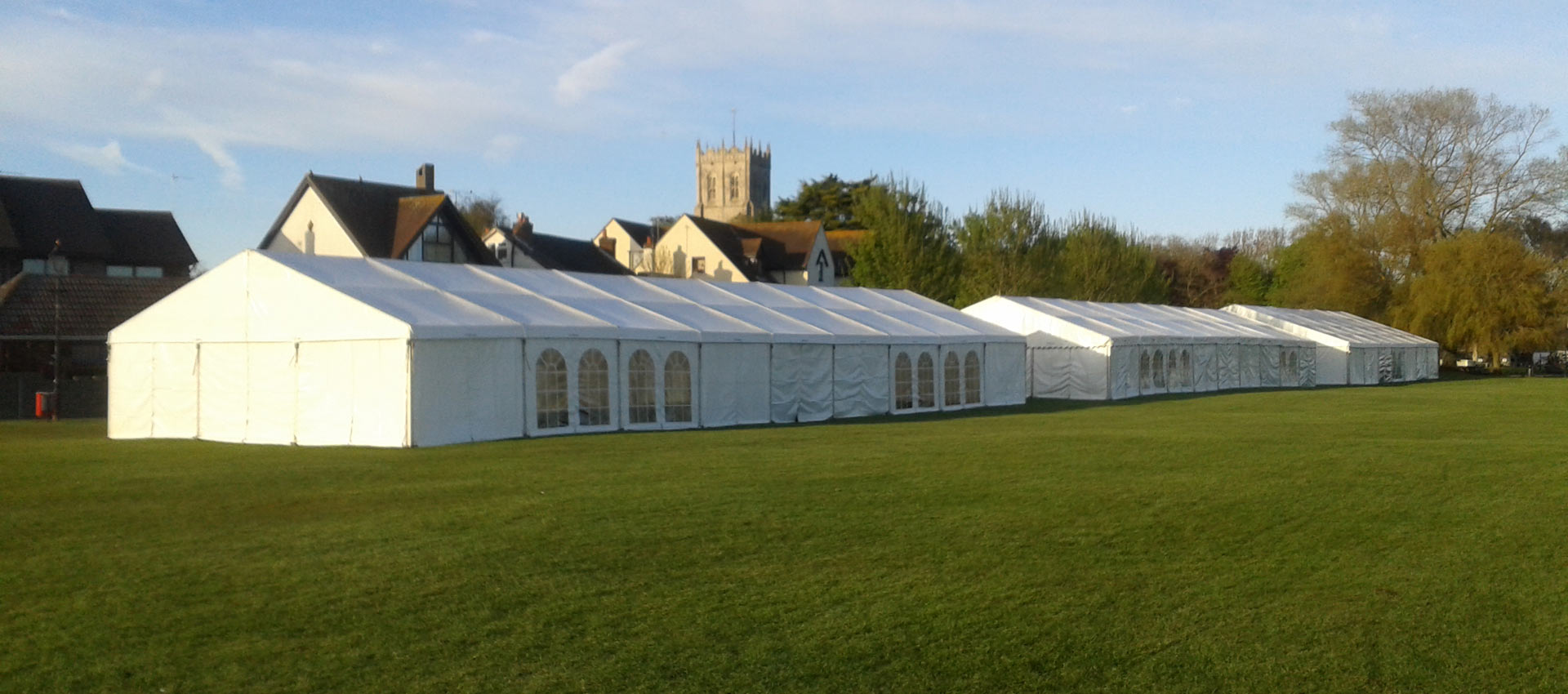 Listed below are some commonly asked questions regarding Hampshire, Wiltshire and Dorset marquee hire. If you are having a marquee installed on your garden, you might also find this helpful – Top tips on preparing your garden for a marquee
If your query isn't covered, please contact us.
What sizes do marquees come in?
Marquees come in widths of 3m, 6m, 9m and 12m. The lengths are in sections of 3 metres.
How can I tell how big the marquee needs to be for my event?
Take a look at our occupancy guidelines. This will give you an indication of what space is needed to accommodate the number of invited guests. Obviously, this is only an estimate and if you want to include a bar area, stage, photo booth, casino table etc, you may need more space. We will discuss this with you when we conduct our site visit.
Can you provide us with a floor plan for our marquee?
Yes, no problem. Our plans are free for our customers and can be created in both 2D and 3D, so you can see exactly how everything will fit in.
Can marquees be erected on a slope?
There's not an easy answer to this question but often we can accommodate a small slope, step, patio or other obstacle. We always like to visit the location for the marquee before a booking is accepted for a no-obligation site visit and we can advise at this time.
Can marquees be erected on solid surfaces as well as grass?
Yes they can. Patios, car parks, driveways etc can all be used for our clearspan marquees but we will need to either drill small holes
into the hard surface to secure the marquee or alternatively, use weights to anchor it down. There are certain limitations and we would
always need to conduct a no-obligation site visit to advise you further.
I'm not sure if we have enough space, will you come and measure up?
We will always visit and measure up a new venue. Whilst there we will check for obstacles (above and below the surface), look at the access arrangements and will often take some photos to make sure the installation runs smoothly on the day. Our site visits are free and without obligation.
What can I have inside my marquee?
There are many options that you can choose to decorate and enhance your marquee and we can help you decide what you need to suit your particular event. Call us on 01202 823755 to discuss.
When will the marquee be installed and dismantled?
We always try to fit in with the needs of the customer and/or the venue when setting our schedule. Generally, we like to give our customers a day or two to get the marquee prepared before the event and a day or two to get it cleared again afterwards. We can discuss this with you at the time of a booking.
Can we hire the marquee and put it up and take it down ourselves?
No, this isn't possible – our marquees are not lightweight party tents. There are strict safety procedures that need to be followed when erecting and dismantling marquees and our experienced crew need to carry out the work.
Are marquees suitable for use in the winter?
Yes they are, we can supply all weather plastic flooring under the carpet to give a solid, waterproof floor and  ultra-efficient heating systems which are thermostatically controlled. We can include wooden entrance doors and link the main marquee to any toilet block or directly to the venue building, using a covered walkway if necessary.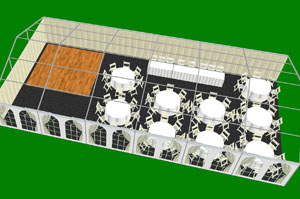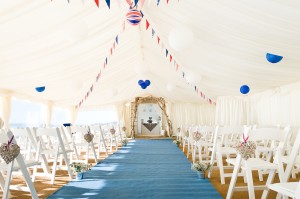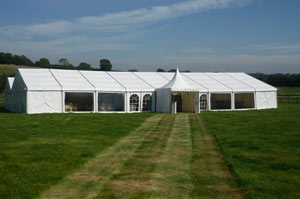 Lets Get The Party Started