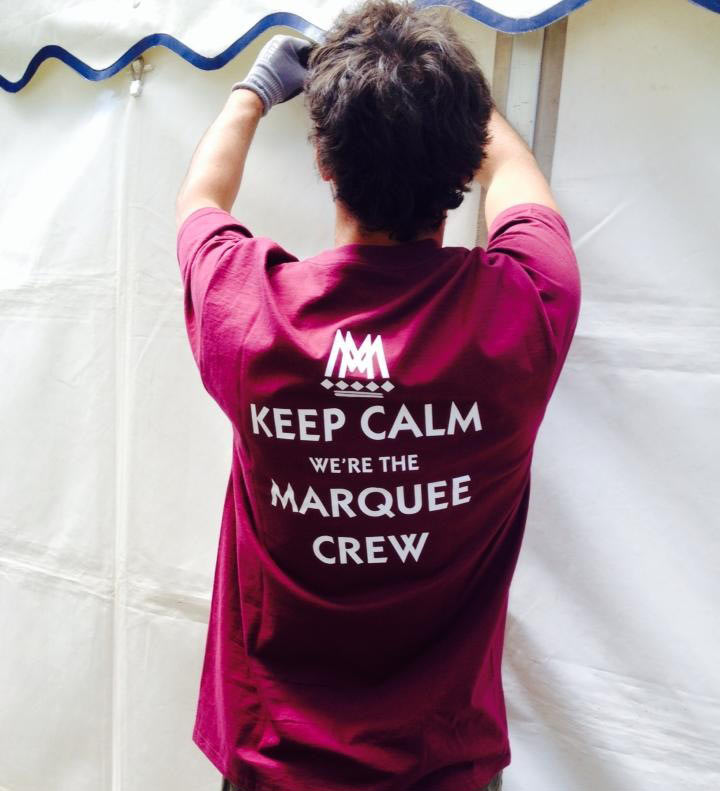 Why choose Maidmans Marquee Hire? If you are hiring a marquee for an event, see what we can offer to make it as stress-free as possible and ensure that there are no last minute surprises!
1. Site visit in advance
Before we accept any booking for a new venue, we like to visit the site, measure up and chat through the details. At this visit, we can check on things like vehicle access, how we can safely secure the marquee and if there are likely to be any hazards to consider. We can also offer some ideas, show you some photos from our portfolio and discuss all the options with you. Our site visits are free and without obligation.
2. Insurance, safety and peace of mind
You want to be sure that you are dealing with a professional company who take safety very seriously. We are fully insured and follow strict health and safety guidelines in every aspect of our work. Our team leaders are also all first aid trained. The cost of each hire booking includes a damage waiver provision to cover accidental damage of our equipment during your event, giving you complete peace of mind. We can provide risk assessments and method statements as well as evidence of our £5m public liability insurance.
3. Number of guests
We can advise the correct sized marquee based on safety and occupancy guidelines and to allow plenty of space for the amount of guests you are intending to accommodate. If the numbers go up or down nearer the time, do let us know so we can make sure you will still have the ideal amount of space.
4. One-stop shop
We can supply a number of fittings, furnishings and equipment in addition to your marquee. In that way, we can ensure that everything arrives at the right time and you won't have the stress of dealing with a number of different suppliers. See what else we can supply here (link to Fully furnished marquees).
5. Help is at hand
If you have a problem with the marquee or equipment during your event or you are concerned about anything, we will leave you with a mobile number that you can call at any time for help and advice. Alternatively, for an extra fee, we can arrange for one of our experienced team to be on-site during your event to ensure all runs smoothly.